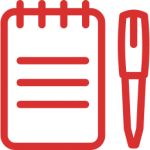 Welcome to the registration page for Agape's Communion Services. Please take note of the following before you begin the registration process:
– Only register for this event if you are a part of the group assigned to this service
– You need to register for every person that will be attending, even if they will not be taking up a seat (e.g. infants)
– Unique names for all attendees are required for registration to be successful (e.g. if registering for your family, do provide the names of all family members attending)
– Ensure that you read through the 'Do's & Don'ts' for the service HERE
Proceed below to begin the registration process.