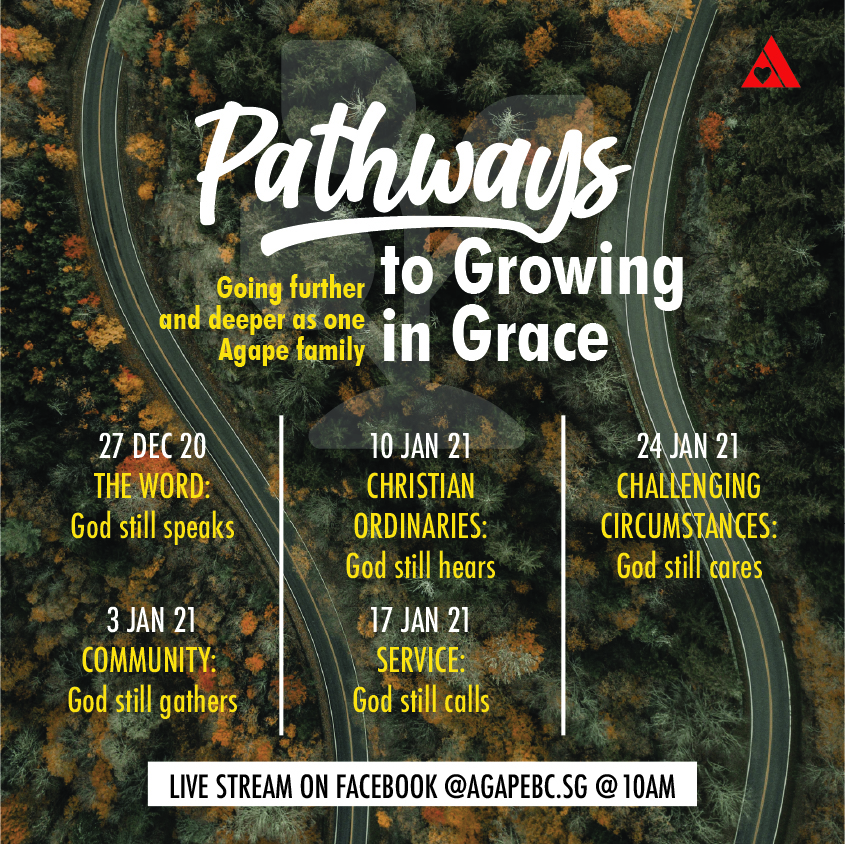 We've just entered into 2021. This would usually be the time that we make plans and set goals – but who knows what the new year will hold?
This is God's way of leading us onto pathways of grace! This sermon series is meant to help us go further and deeper as one Agape family. So join in this 5-part sermon series that will prepare us to face 2021, by fortifying our commitment to God's word, community, the Christian Ordinaries, service and to persevering through challenging circumstances.
Sunday, 10:00am via live stream on Facebook
The e-copy of this quarter's 3-year Bible-reading initiative called: "A Chapter A Day" is now made available on our church website!