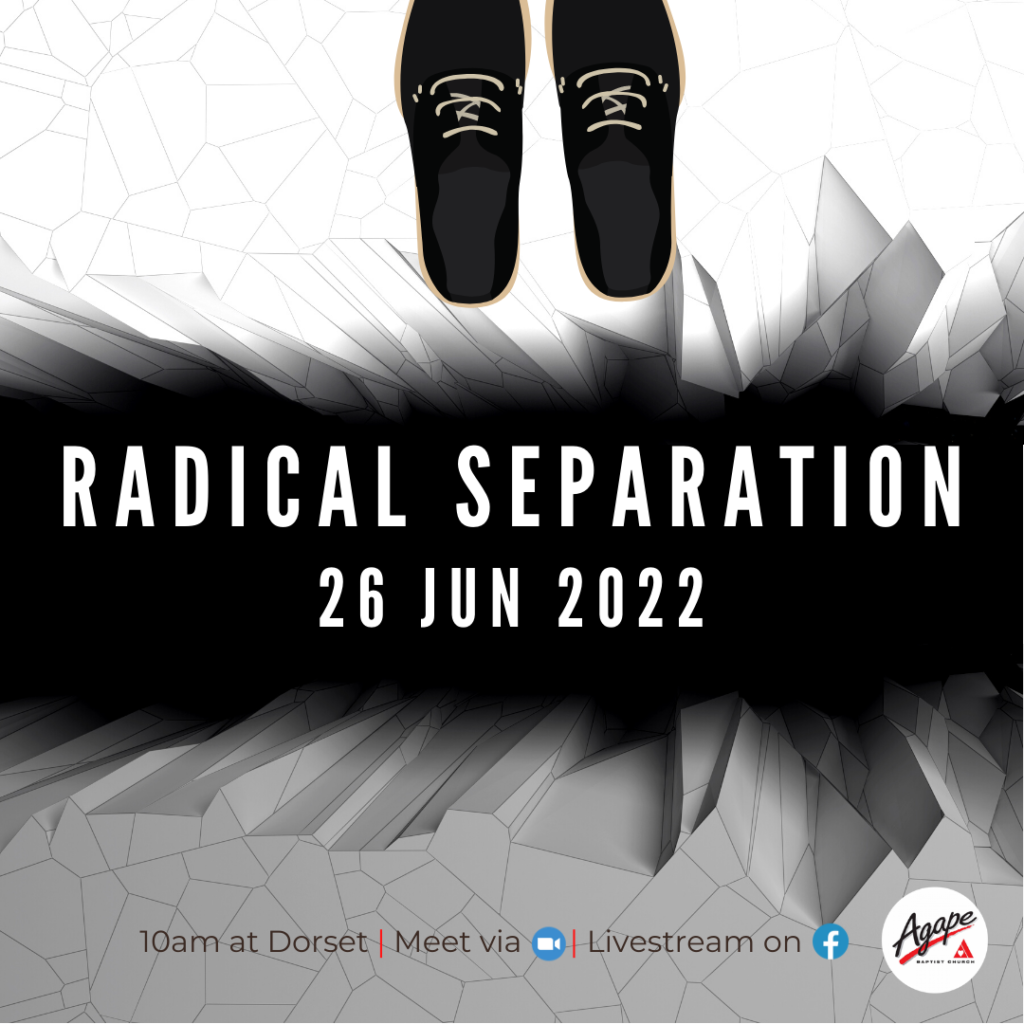 God calls us to radical separation in our discipleship.
The Mosaic law is filled with unfamiliar rules and stipulations on how the Israelites were to live under God's rule as His people. One of these is the Nazirite vow, a voluntary oath of service that could be undertaken by any Israelite. How do we, as 21st century Christians living in Singapore, understand and apply this passage about grape products, dead bodies, and uncut hair? And how should that affect our discipleship in following Christ?
Sunday, 10:00am at Dorset and via live stream on Facebook and Zoom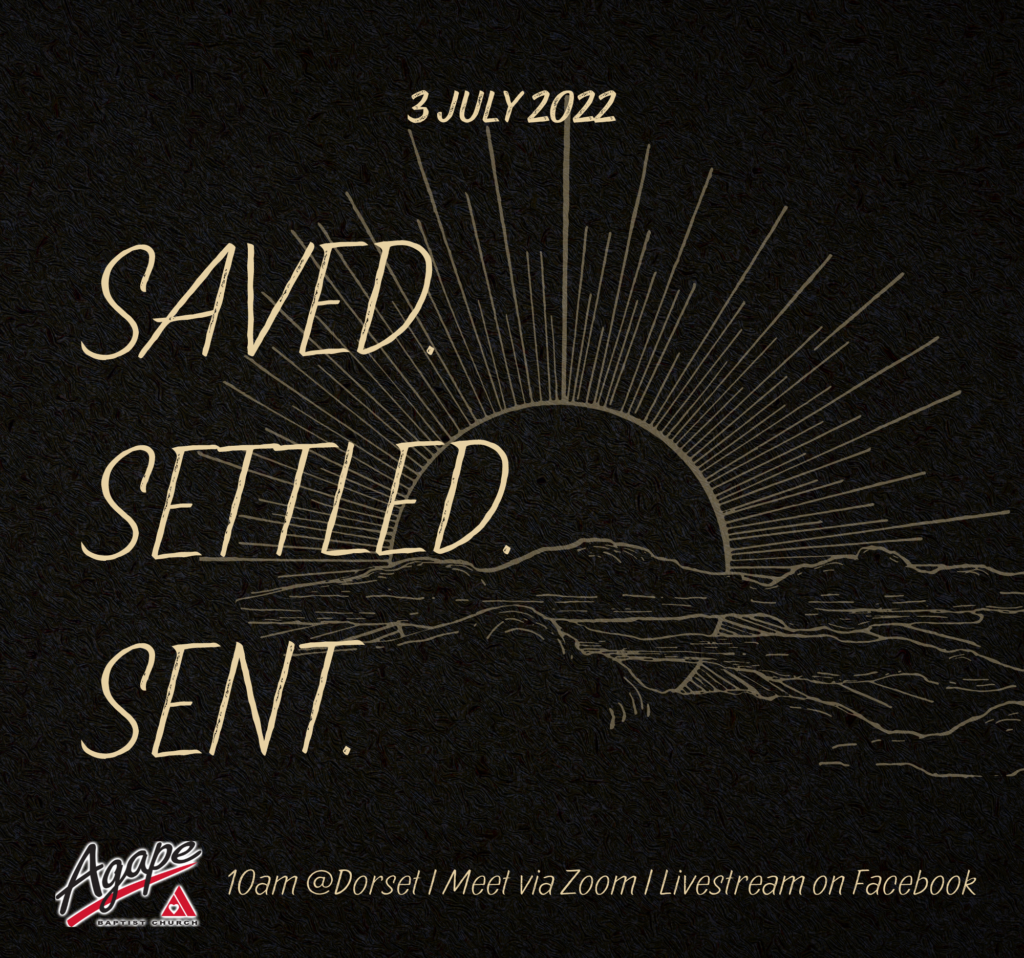 3rd July is Youth Sunday. 
How should we view the youth in the church? How should we relate to them? What kind of culture in the church would help youth flourish?
Join us, as Ps Johanan brings us "Saved. Settled. Sent." from John 8:1-11. Bring a friend and get to know Agape's youth as they serve us on Youth Sunday!
Sunday, 10:00am at Dorset and via live stream on Facebook and Zoom
The third installment of this year's A Chapter A Day is here! This booklet will guide us as a community through books like Lamentations, Ezekiel and 2 Corinthians, from July to September.
Download your e-copy today!
The 40 Day Prayer season is upon us. Join Christians around Singapore as we pray through the book of Philippians for our nation from 1st July to 9th August. A prayer guide will be published online and available one day at a time. Let's come together and seek God for His marvelous ways among us.
Access the Prayer Guide here:
Parenting Talkshop is a 30 minute talk once a month to inspire and instruct parents in growing their parenting skills, meaningfully engaging their children based on timeless values and learning practically how to manage the challenges in parenting. The talkshop will be targeted for parents with children from all age groups.
The first Parenting Talkshop session will be on 6 July at 9pm.
In this first session and the next, we will explore 15 high impact principles in raising emotionally healthy children/adults.
The last few minutes of every session will be spent with takeaways and highlights from parenting books. In this session, we will look at baby expert, Dr Harvey Karp 's bestseller – The Happiest Baby on the Block: The New Way to Calm Crying and Help Your Newborn Baby Sleep Longer.
Please note book highlights and takeaways will be based on books for parents of children of all ages. The next book highlight will be Daniel Siegel's The Whole-Brain Child: 12 Revolutionary Strategies to Nurture Your Child's Developing Mind
Invite your friends to join too! 
6 July, 10 Aug, 22 Sep, 19 Oct 2022, Feb – May 2023, 9:00pm – 9:45pm via Zoom Meeting