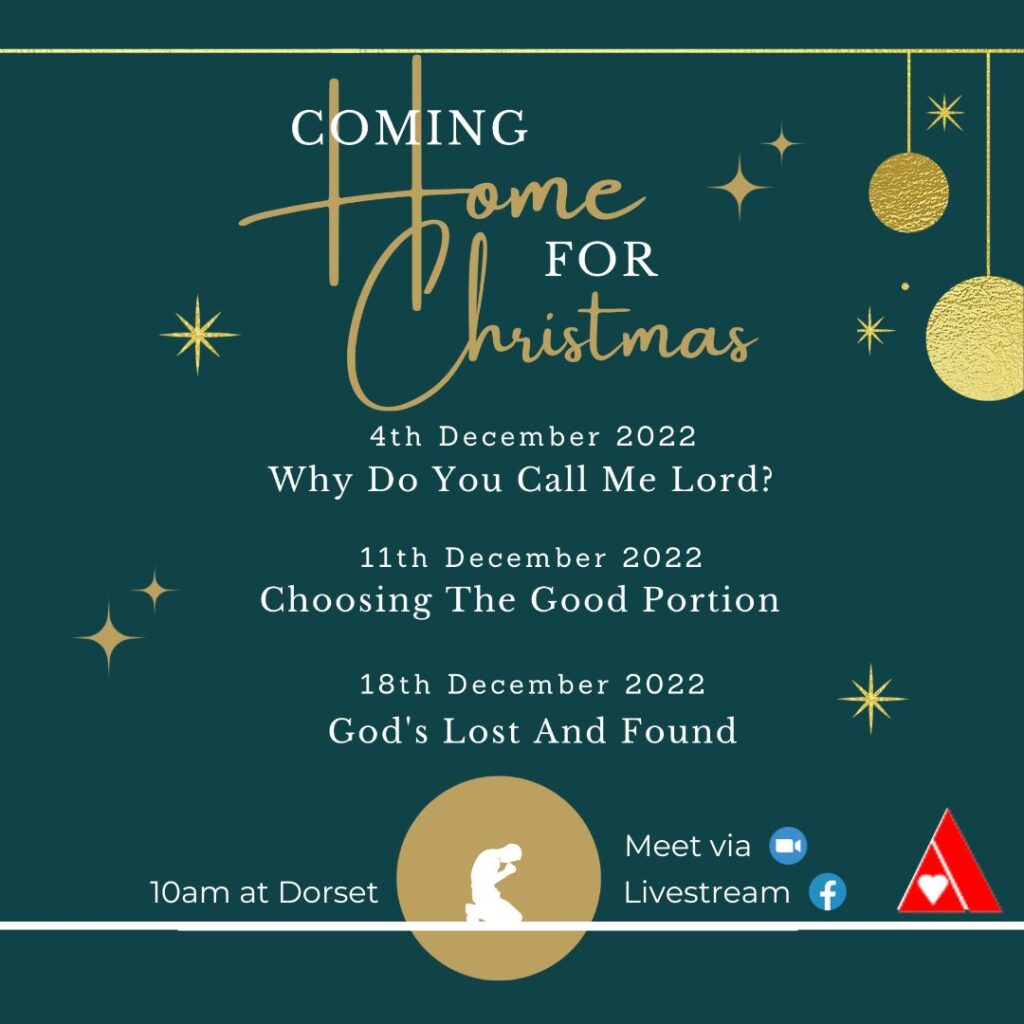 As we prepare our hearts to celebrate Christmas, we begin a three-part sermon series, Coming Home for Christmas.
These sermons, brought to us by our elders, will lead us through 3 passages in the book of Luke, where we get to hear the voice of Jesus – God the Son incarnate, essentially drawing his people's hearts back in obedience to him.
May our hearts be warmed, encouraged and convicted by the call of Christ that we may all return to him and his body this Christmas season!
Sunday, 10:00am at Dorset and via live stream on Facebook and Zoom
The Women of Agape are gathering for a potluck party to reflect on and celebrate 2022. Expect good food, great company and testimonies to give glory to God as we wrap up 2022 together! Friends are welcome!  
Date: 10 Dec 2022
Time: 10 AM – 12 PM
Location: 1 Dorset Road, Agape Baptist Church, LOR Room (Level 3), S219486
The party is free, but do bring a dish to share if you are able to!
Register here: https://forms.gle/49NSZDd7uY5v9wgu9
Join us to bring Christmas cheer to the elderly this festive season! We will be giving out bread, presents prepared by Agapeland Ministry, and singing carols to heighten the Christmas spirit!
If you are interested to be a part of this, do register via the link below. Alternatively, you can contact Sok Hwee (9785 4607) or Shamini (9456 1796) for more details.
Sunday, 2:00pm-3:30pm at Pek Kio Block 47
The last instalment of this year's A Chapter A Day is here! This booklet will guide us as a community through 14 books! Most of which are prophetic books and epistles.
Download your e-copy today!