Starting this coming Sunday, we are entering into Exodus Season 3! We will learn biblical truths from Exodus 19 to 23, and how His instructions to live as a people specially set apart for Him has huge implications for us today as well. Come, invite someone and be blessed!
In Exodus 20:1-21, we see God giving the Ten Commandments to His people at Mount Sinai.
What is the significance of these commandments? What do they reveal about God and humanity? How exactly are they relevant for Christians today?
Come and hear the answers to these questions and more in the second message of the Exodus sermon series brought to us by Pastor GL: What The Ten Commandments Reveal!
Adam Road Presbyterian Church is honoured to have John Piper – well-known pastor, author and founder of Desire God ministries – to grace their first 2020 Equip Conference. Agapians are encouraged to attend.
If you are a member of Agape Baptist Church, please plan on attending the Annual General Meeting to get updates and cast your votes on important decisions. Also, kindly ensure that your email address is updated on our membership portal to receive the relevant information.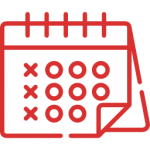 Subscribe to our calendar
Click on the link below to subscribe to Agape's calendars
Note: The links will only work on PC, Mac or Desktop browsers