This Christian Education course is designed to introduce a brief history of the Christian church from the first to the sixteenth century. Participants are expected to have some familiarity of the events in the New Testament. Registration is open and closes on 26th January 2020. Sign up today!
Blessed Lunar New Year!
This festive season comes to us packed with familiarity. The visitations, the meals, the conversations – we know what to expect. But how are we expecting God to move?
In John 4, we see Jesus making (what should have been) an unremarkable journey into Samaria, where He crosses path with a Samaritan woman. She too was making (what should have been) an unremarkable trip to draw water from the well. But in that encounter, God's blessings abounded for both the woman and Jesus – it was anything but 'unremarkable'.
Come this Sunday, as Pastor Johanan unpacks this passage in 'Expect the Unexpected: Seeing God's blessings abound this festive season'. Bring a friend along and be blessed!
The Bible talks a lot about money; thus it is important for the church to make sense of how we should regard money in our lives. This series seeks to draw out for us biblical truths which will enable us to find our hope in God instead of money.
Whether you feel you have an abundance of money, or a lack of money, come, be blessed and invite a friend along!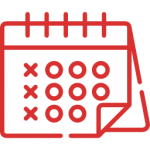 Subscribe to our calendar
Click on the link below to subscribe to Agape's calendars
Note: The links will only work on PC, Mac or Desktop browsers