The upcoming course, Christianity Explored, is for all who desire to gain a basic understanding of the faith. Over 7 sessions through the Gospel of Mark, you will discover who Jesus us, why He came, and what it means to follow him.
Beginning on 14th July, this 7-part sermon series entitled 'No Longer Slaves – the Journey Out' will lead us to see the kind of struggles that God's people continue to have even though they are no longer enslaved in Egypt. Come, invite your friends and learn how God's amazing grace abounds for His people through the entire journey!
Do you know when and how the Lord fights for you to sink the enslaving enemies that pursue you? What is the power of singing in the midst of fierce battles? What do you sing? Why should you sing? Come find out this coming Sunday as we continue on the journey in Exodus!
Joel Beeke, President of Puritan Reformed Theological Seminary in the USA, will be addressing us on the powerful gospel, the centrality of the gospel and the grace of the gospel at this 3 days seminar.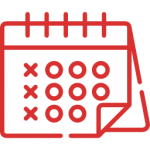 Subscribe to our calendar
Click on the link below to subscribe to Agape's calendars
Note: The links will only work on PC, Mac or Desktop browsers