Happening on 4 Wednesday evenings this Christian Education course is designed to introduce a brief history of the Christian church from the first to the sixteenth century. Participants are expected to have some familiarity with the events in the New Testament. Sign up and be equipped!

To register, simply email agapebc@agape.org.sg
We are starting a new 2-part sermon series by Pastor Guoliang entitled 'Behold – Seeing as God Sees'. Most of us have a tendency to look at people and things through our own narrow, self-focused perspectives. This series leads us to a deeper appreciation of how we should see spiritual reality through God's gospel lenses, and the implications this has for our lives.
In John 3, Jesus teaches Nicodemus that one needs to be born again to see the kingdom of God. Evidently, those who are born again become new creation in Christ. But who needs to be born again? How does one do so? What are the effects of new birth?
As we remember the many who had been born again for the first time over the last weekend at the Celebration of Hope rallies, we look to the Word of God to gain insights to the above questions and more.
"A triune God would call is to converse with him…because he wants to share the joy he has. Prayer is our way of entering into the happiness of God himself"
Timothy Keller
Let's come together in humble devotion and seek the hand of God for the salvation of our loved ones and friends at Prayer Ignite!
The Adult and Emerge cells will be coming together for a special night of celebration and thanksgiving over food, fun, and fellowship! We will also hear an exhortation and focus for the cells in the next 6 months. All members of a cell and their children are welcomed and expected to be present!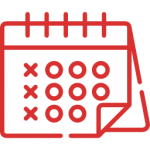 Subscribe to our calendar
Click on the link below to subscribe to Agape's calendars
Note: The links will only work on PC, Mac or Desktop browsers