Due to renovation works being done at the OneDorset premises, there will be no Sunday services on these consecutive Sundays: 10th Nov, 17th Nov, 24th Nov & 1st Dec.
We will be having combined services at One Farrer Hotel (Garden Pavilion, Lvl 6) at 10:30 AM on these dates.
Regarding work, we would tend to ask ourselves: Are things going well for me? Is this where I had hoped to be? Where do I go from here?
We are all seeking clarity on how we can do better in the coming year. In the Parable of the Talents, Jesus leads us to consider if we are asking the right questions. In the book of Peter, we are told how to go about finding the right answers.
Bring a friend along to kickstart the journey of reflection as we approach 2020!
It'll be a new year soon. We want to know how this year went. We want to do better next year. But where do we start? What questions should we ask? Whose opinions should we regard?
In the Parable of the Talents, Jesus leads us on this process of reflection. Job appraisals, exam results, feedback from husbands & other homemakers: these lead us to reflect in a particular direction – but have we overlooked something fundamental? Jesus is not satisfied to leave us with superficial, shallow answers – to Him, this is a matter of life or death!
This Sunday, bring a friend along to kick-start your journey of reflection through this Sunday's sermon by Pastor Johanan!
"but whoever keeps his word, in him truly the love of God is perfected. By this we may know that we are in him: whoever says he abides in him ought to walk in the same way in which he walked." 1 John 2:5-6
Come, let's gather together in humble devotion and plead with God for the salvation of our loved ones and friends at Prayer Ignite!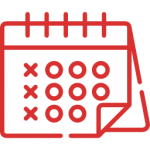 Subscribe to our calendar
Click on the link below to subscribe to Agape's calendars
Note: The links will only work on PC, Mac or Desktop browsers